DDS Drive Controllers
| Indramat Drives
DDS02.1-A200-D R911277176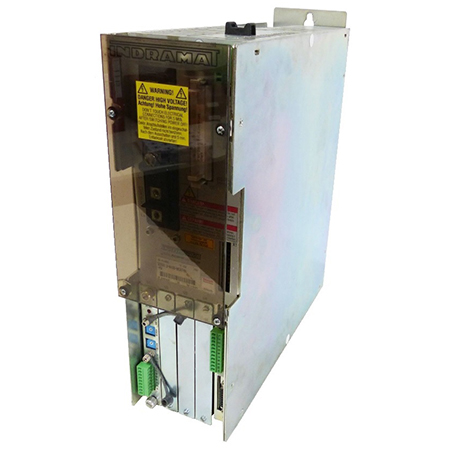 Description
Rated 5 with 13 reviews
DDS02.1-A200-D by Rexroth, Indramat, Bosch is a digital and modular AC servo control drive unit in the DDS Series. The DDS02.1-A200-D features a Cooling Style of Air, control cab. int. air (extern) and a Rated Current of 200A. This Servo Drive has a Version of 1 and features Digital Servo Motor Feedback.
Manual:
DDS Project Planning Manual
Some common misspellings of DDS02.1-A200-D are as follows:
DDS 02.1-A200-D
DDS021A200D
DDS2.1-A200-D
DDSO2.1-A200-D
DDS021-A200-D
DDS02-1-A200-D
DDS02.1-A200-D
---
Factory New Pricing is available!
Series: 2
Version: 1
Cooling Style: Air, control cab. int. air (extern)
Rated Current: 200A
Motor Feedback: Digital Servo Feedback
Communications Module: Factory Assigned
Function I.D.: Factory AssignedFunction I.D. Version
In Stock,
Ships 1-2 Days
| Warranty | Shipping | Repairs | Exchange |
| --- | --- | --- | --- |
| 1 Year Indramat USA Warranty included | Worldwide shipping via UPS and Fedex | We offer repair service for the DDS02.1-A200-D in 10 days. | Exchange credit for your defective unit available. |
To Speak to a sales representative for pricing & lead time
International
919-443-0207
© Copyright 2023 - Indramat USA - All Rights Reserved