HMD Double Axis Drive Controllers
| Indramat Drives
HMD01.1N-W0012-A-07-NNNN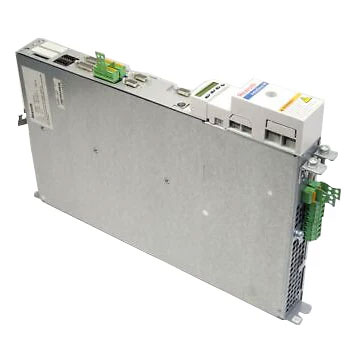 Description
Rated 4.6 with 10 reviews
The Bosch Rexroth Indramat HMD Double-Axis-Inverters feature integrated mains connection components that enable compact solutions for large axis groups. Features of this unit include a Eff. Peak Current of 12A and an DC-bus Nominal Voltage of 700VDC. This controller also has Cooling Mode of Air, internal(through integrated blower) and a Design of 1.
Manual:
HMD Instruction Manual
HMD Project Planning Manual
Some common misspellings of HMD01.1N-W0012-A-07-NNNN are as follows:
HMD011NW0012A07NNNN
HMD 01.1N-W0012-A-07-NNNN
HMDO1.1N-W0012-A-07-NNNN
HMD1.1N-W0012-A-07-NNNN
HMD011N-W0012-A-07-NNNN
---
Factory New Pricing is available!
Product: HMD
Line: 1
Design: 1
Power Supply: Without
Cooling mode: Air, internal(through integrated blower)
Eff. Peak Current: 12A
Protection Mode: IP20DC Bus Nominal Voltage1
In Stock
Ships in 3 Days
| Warranty | Shipping | Repairs | Exchange |
| --- | --- | --- | --- |
| 1 Year Indramat USA Warranty included | Worldwide shipping via UPS and Fedex | We offer repair service for the HMD01.1N-W0012-A-07-NNNN in 10 days. | Exchange credit for your defective unit available. |
To Speak to a sales representative for pricing & lead time
International
919-443-0207
© Copyright 2022 - Indramat USA - All Rights Reserved