BTV06 Miniature Control Panels
| Indramat HMIs
BTV06.1HN-RS-FW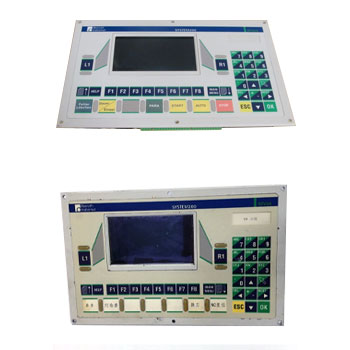 Description
Rated 4 with 7 reviews
BTV06.1HN-RS-FW by Bosch Rexroth Indramat is a Miniature Control Panel in the BTV06 Series. The BTV06.1HN-RS-FW features a Display with Graphics Capability, 240 X 128 Pixel and uses a Standard Keyboard. This Panel has a Design of 1 and features a Firmware that is Factory Assigned, must be ordered separately.
Manual:
BTV06 Project Planning Manual
BTV06 Type Code Sheet
Some common misspellings of BTV06.1HN-RS-FW are as follows:
BTV061HNRSFW
BTVO6.1HN-RS-FW
BTV06.IHN-RS-FW
BTV06.1HN RS FW
BTV-06.1HN-RS-FW
BTV06.1-HN-RS-FW
---
Factory New Pricing is available!
Product: BTV
Line: 6
Design: 1
Display: Graphics Capability, 240 X 128 Pixel
Keyboard: Standard
Interface: 2 x SIS 9RS232 / RS422 / RS485)
Firmware: Factory Assigned, must be ordered separately
In Stock
Ships in 3 Days
| Warranty | Shipping | Repairs | Exchange |
| --- | --- | --- | --- |
| 1 Year Indramat USA Warranty included | Worldwide shipping via UPS and Fedex | We offer repair service for the BTV06.1HN-RS-FW in 10 days. | Exchange credit for your defective unit available. |
To Speak to a sales representative for pricing & lead time
International
919-443-0207
© Copyright 2023 - Indramat USA - All Rights Reserved